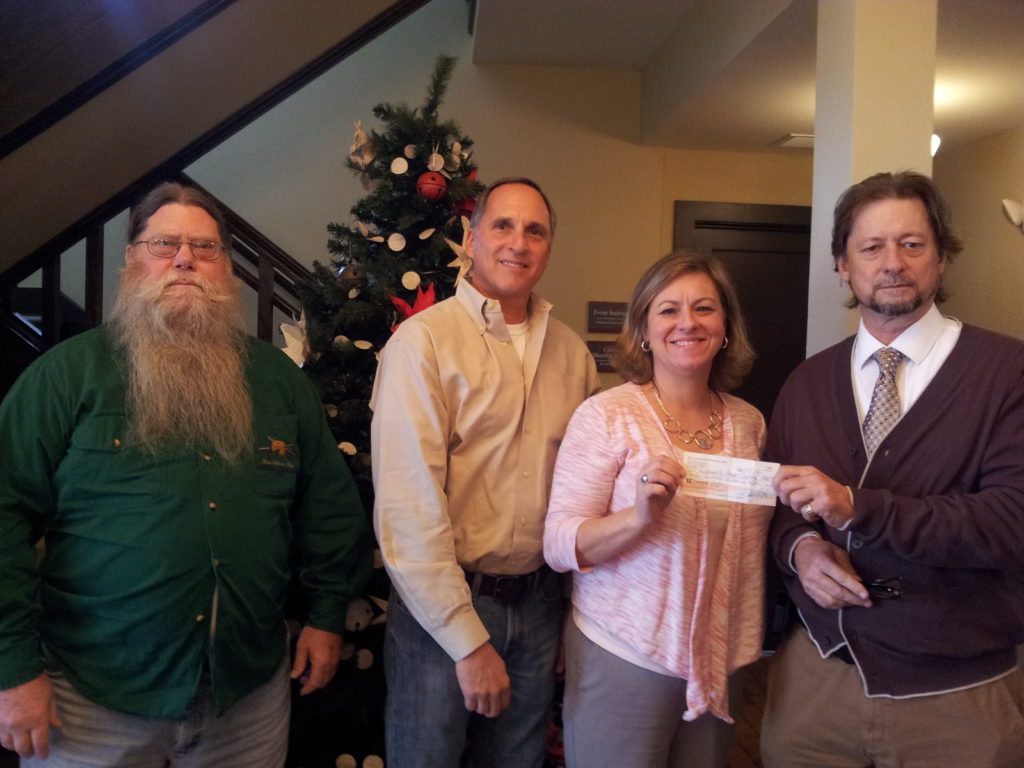 The Kirby-Smith Camp 1209 Jacksonville, Florida donated
$400.00 To the Children's Home Society of Jacksonville on
December 18 2014. The donation is part of the camps ongoing
community outreach program and is timed to coincide with
the Christmas Holiday. Pictured from left to right are, Jake
Newman, Hal Schemer, CHS Director and Calvin Hart.